PORTFOLIO
INSTALLATION
adrien's installation work began with the immersive audiovisual work 'The Grey Shape of the City,' which uses prints of black and white analog photos and field recordings taken in the Chernobyl Exclusion Zone to examine nature's ability to reclaim the synthetic structures left behind after the 1986 incident. Since then, they have been developing Degrade, an upcoming sonic arts installation using analog tape to explore the relationship between consumption and environmental damage. adrien has had the support of Metal as part of their Early Career Artist residency to develop the project.
The Grey Shape of the City audiovisual installation, including images from opening night
MUSIC & SCORE
In addition to producing solo music, adrien has composed and produced music for short films, VR projects, video games and as part of residencies. their production style varies from rich, complex and vast blends of orchestral and electronic sounds to subtle manipulations of soundscapes, field recordings and diegetic elements. During their time with on the Dreaming With Machines residency, adrien trained neural networks on their solo music and used the outputs to create 2 songs.
Dreaming With Machines images, including an image taken by adrien of the rest of the group.
adrien composed and produced a soundtrack for a VR world populated by artworks made by young people at Esteem and Time Out Fostering. the score blends manipulated string, horn and choral sounds, resampled tape loops and airy plucks reminiscent of birdsong to create a dynamic, etherial and wispy soundtrack for the space. The songs make use of spatialisation in the VR world to trigger in certain areas, all of which have a different feeling and atmosphere and separate melodic elements designed to draw you in from further away.
Images and artworks from the VR world, created with support from Company Paradiso and Cliff Crawford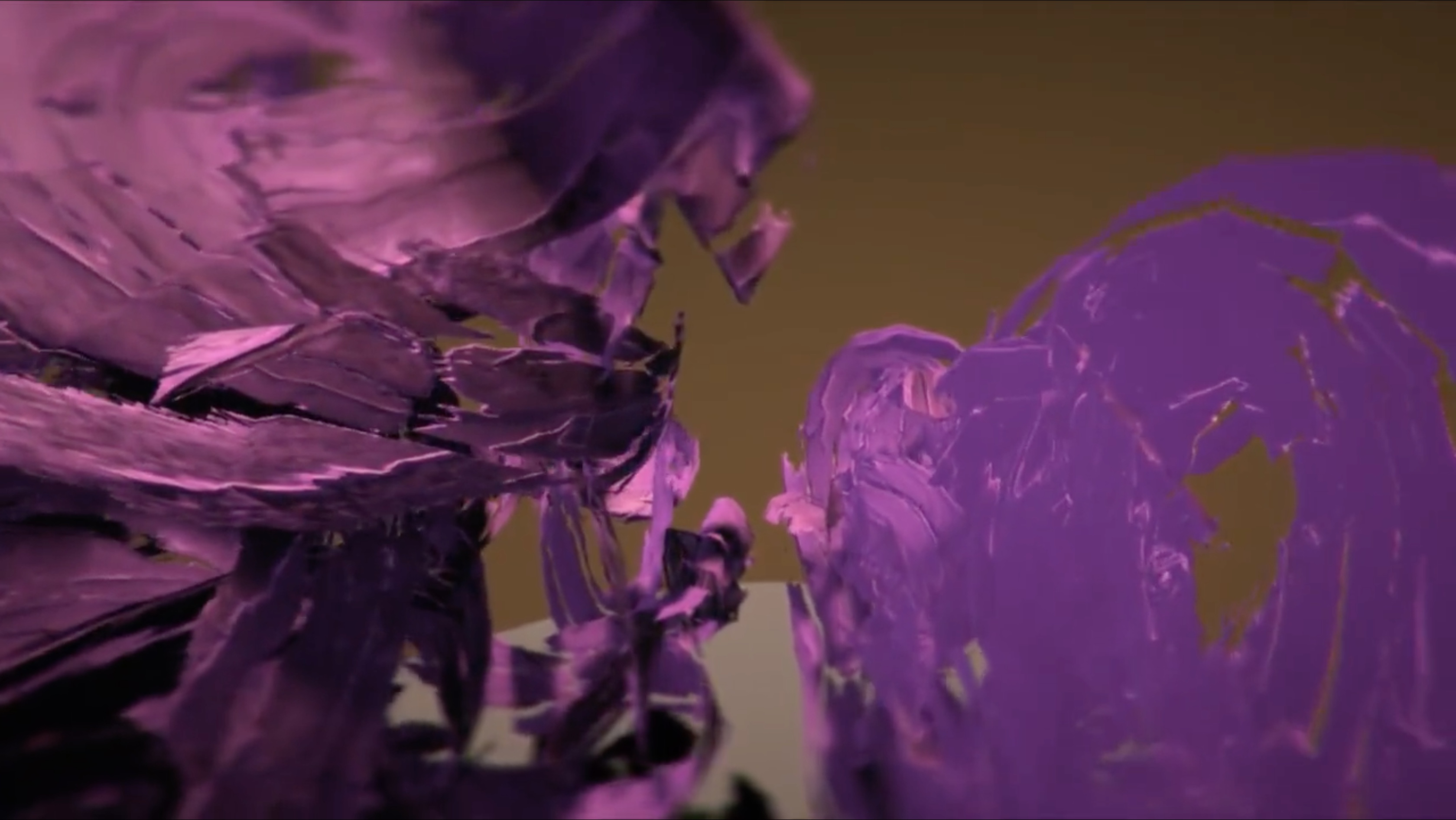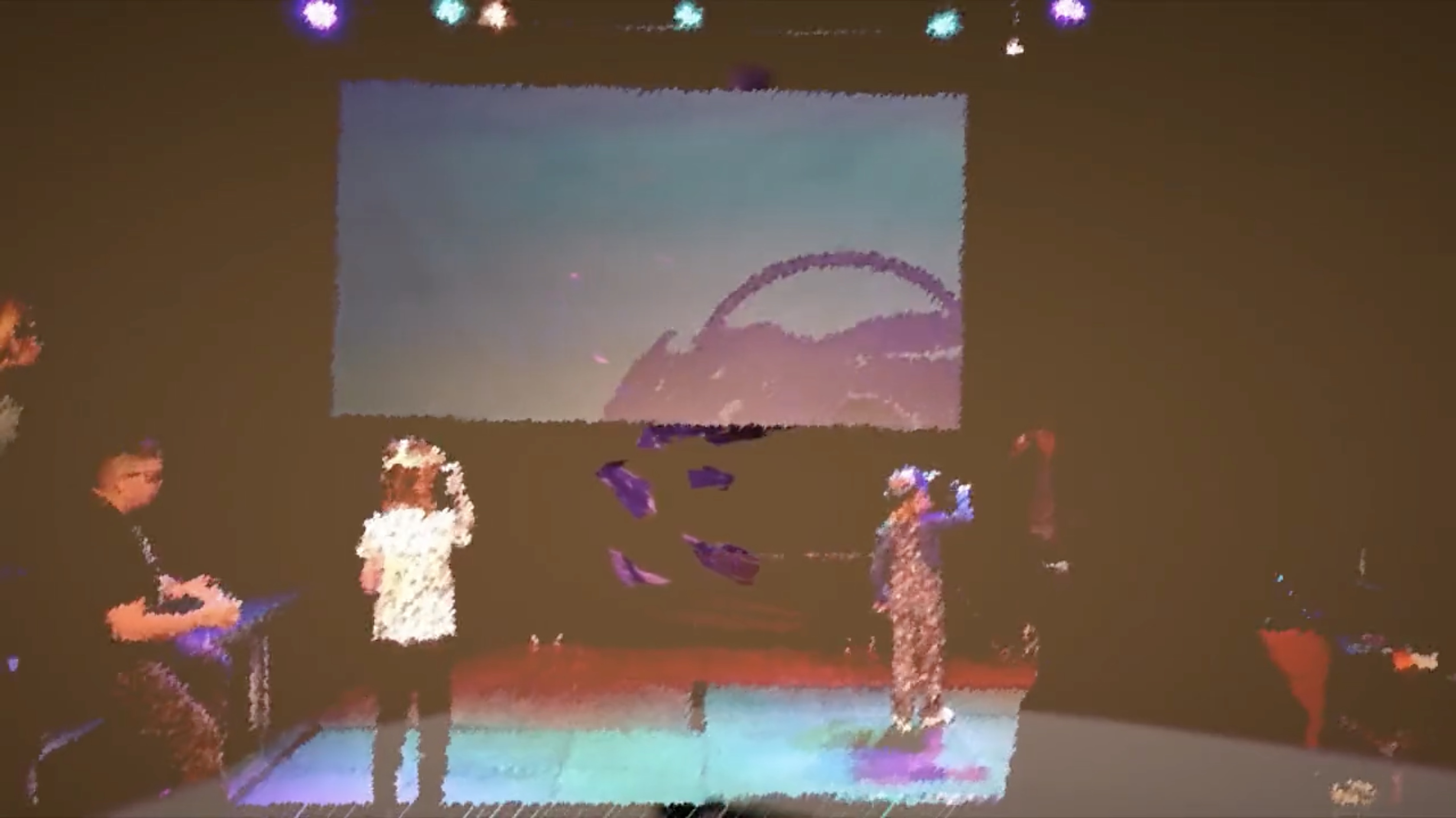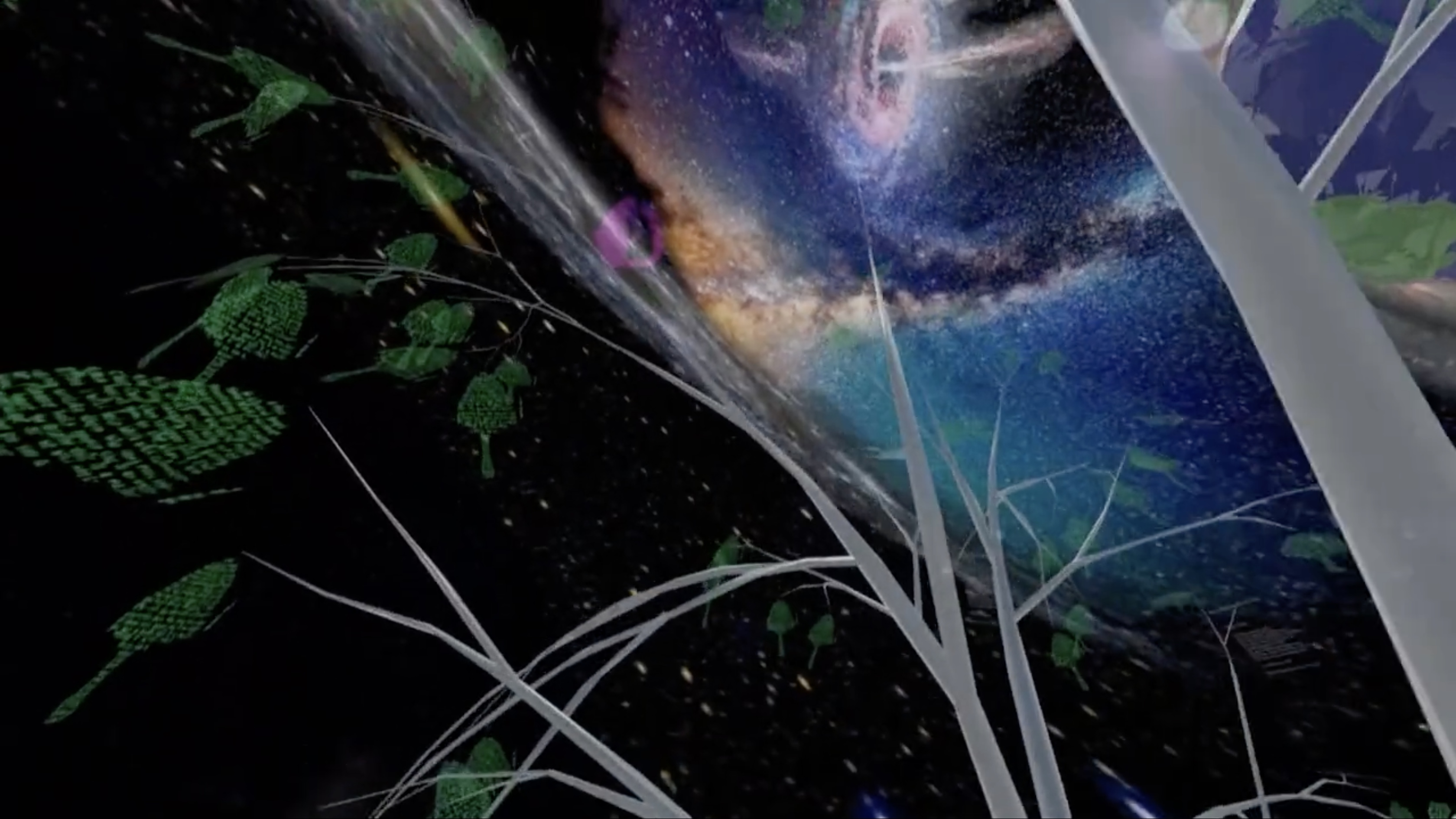 Waveform is an upcoming arthouse short film directed by University of Hamburg graduate Karen Dohr, for which I composed and produced the score. The film is shot on 16mm analog film, and uses a custom made electromechanical device to manipulate light, in addition to physically layering projections, for the dream sequence. My score blends Foley, field recordings, damaged acoustic instruments and manipulated samples to create a complex and subtle soundtrack that blends sound design, audio art, music and Foley.
adrien composed and produced the score for Waveform alongside additional audio editing, ambiance and Foley
ANALOG PHOTOGRAPHY
adrien began their photography work in 2017, using a DSLR in Abisko, Sweden to capture the aurora borealis, for astrophotography, and to capture the feeling of the warm tents in the frozen landscape. They progressed to analog film in 2019, using their late grandfather's Minolta 35mm SLR to take B&W and colour images in the Chernobyl Exclusion Zone. Since then, they have experimented with developing their own film, shooting on expired film, mixed media on self-developing film, emulsion lifts and more. Their current camera of choice is a Practika MTL5 from the GDR.
A selection of analog photographs from Experiments